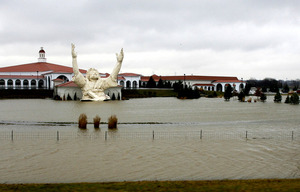 From the Dayton Daily News:
Gallery of Photos of the Flood
"Touchdown" Jesus is a 62′ statue in front of the Solid Rock Church in Monroe, OH, north of Cincinnati. Someone needs to toss Jesus a life preserver! According to the church website, the actual name of the statue is "King of Kings".