Saw this
Proactiv
acne skin care vending machine at the Minneapolis/St. Paul Airport. I think it's an odd place to be selling Proactiv because it's not really something you would buy as a gift and it's not something you would need immediately on a plane.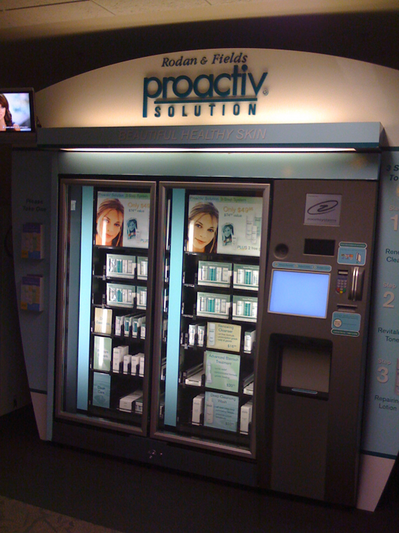 Now, if the machine sold
Snuggies
or
Shamwow
, that would be a different story.