"Happy Birthday Mr. President!"
McCain looks like he just got a new toy for his birthday! Sarah Palin popping out of a box with her "Miss Alaska" wave!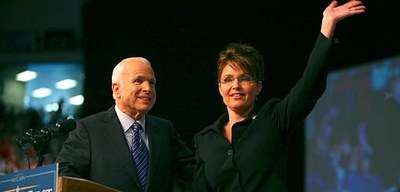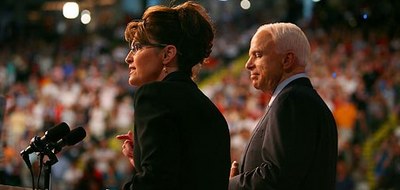 I guess even the NYTimes found the above picture of McCain "vetting" his new running mate a little wrong, substituting the picture below on the webpage.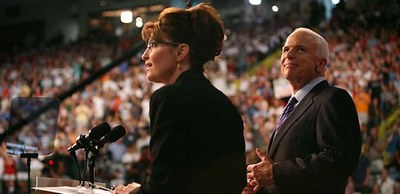 McCain creepiness quotient +1
Images from NYTimes.com