We've been on the move since Bangkok, touring the coast of Thailand all the way down to Penang, Malaysia. Internet has been pretty spotty at the places we've stayed. It's easy enough to catch a WIFI network here and there for checking email, but not enough for a longer blog entry.
We're spending New Year's Day in Hua Hin, a beach city relatively close to Bangkok. This is a popular beach destination for those in Bangkok- the King of Thailand has a beach house here.
We watched New Year's Eve celebrations from the 9th floor balcony of a condo that we're staying at. Floating lanterns filled the sky flying out towards the ocean. A floating lantern is like an upside down paper bag with an oil candle at the bottom. The heat from the candle causes the lantern to rise like a hot air balloon.
The red streaks in this photo are the lanterns in the sky. Photos can't really capture the beauty of the river of red dots moving through the sky.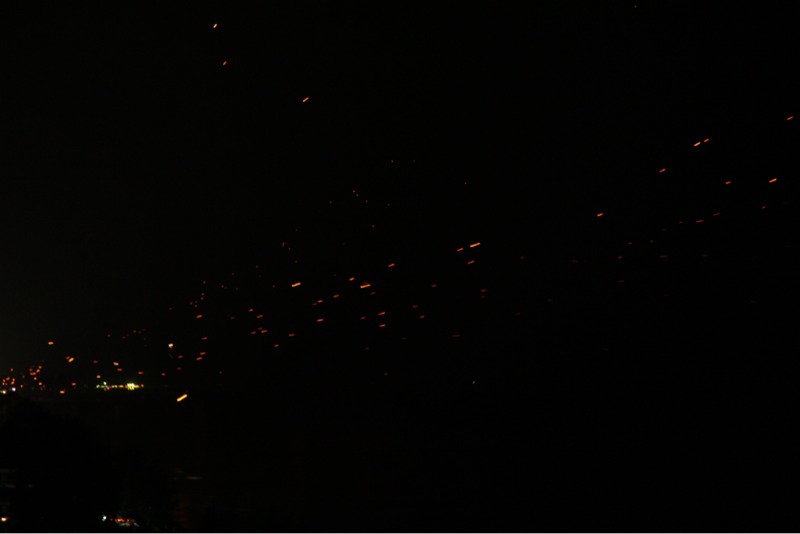 Over the city fireworks lit the sky bringing in the New Year.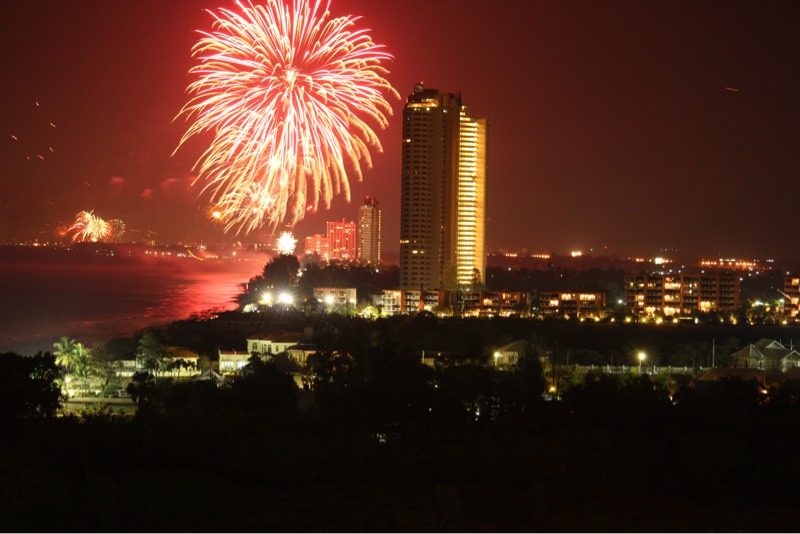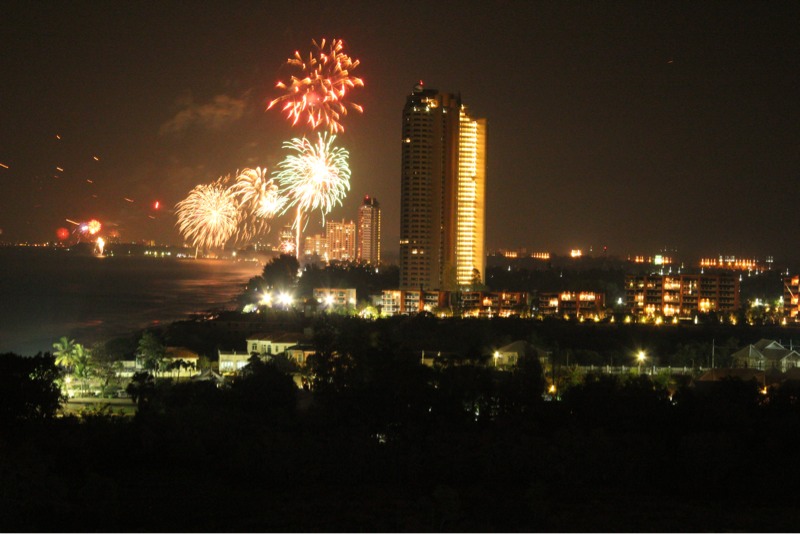 I shot the fireworks photos with my Canon T2i pressed onto the balcony with an exposure time of 8 seconds. I think they turned out pretty well!