ESPN.com: 2012 London logo draws ire of Iran
Iran objects to the logo for the 2012 London Olympics, contending it is racist because it resembles the word "Zion" and warning of a possible boycott of the Games.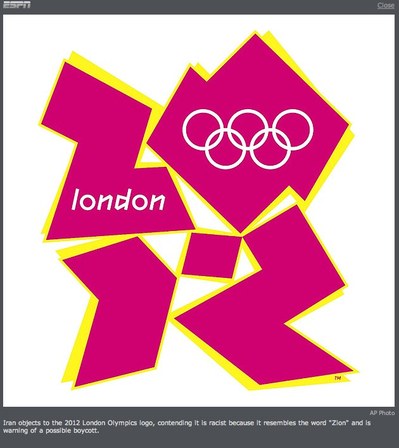 Don't the Iranians ever think about anything else but Israel? It's 24-7, Zion this, Zion that. The 2012 London Olympics logo sucks, but not because it says "Zion" in it. And even if it did, do you think anyone would miss the Iranians at the Olympics?