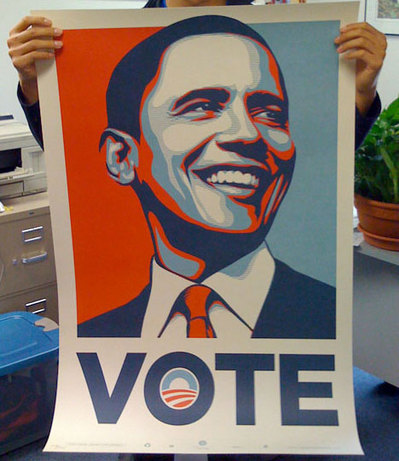 I ordered the Shepard Fairey Obama "Vote" poster on the Artists for Obama section of the BarackObama.com website as soon as I saw it. It's a numbered print from a 5000 print run that sold out the same day. I received mine today and it is absolutely stunning to see in person and really quite large.
Shepard Fairey is the artist who created the iconic and ubiquituous Obama Hope poster.
Shepard Fairey's site Obey Giant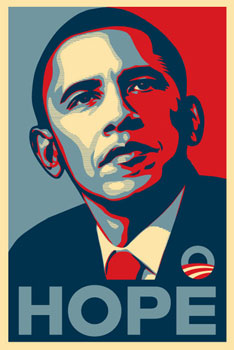 Shepard Fairey talks about his art and Obama from Current.