From TheDieline.com: General Mills Retro Cereal Boxes
via daringfireball.net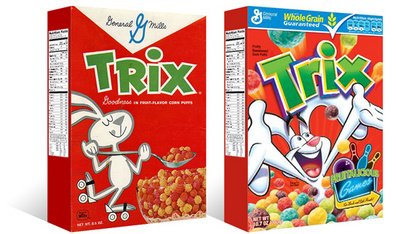 General Mills is using some retro packaging for some of its cereal products. Retro Trix is really cool. Modern Day Trix scares me. It's like a poster for attention deficit disorder fueled by high fructose corn syrup.
Check out the article for pictures of the other retro cereal brands.