BuildingCincinnati.com: Old St. George hotel proposal needs $65K
I was reading about the proposal to turn the Old St. George Church in Clifton Heights into a boutique hotel. It reminded me of a hotel, the Malmaison that I visited last year in Oxford, England. It's a hotel that was that was created not from a church but an old prison. Instead of completely gutting it to the shell, they left in quite a few aspects of the prison. The jail cells are the rooms, but larger, combining multiple jail cells to create rooms fit for paying customers.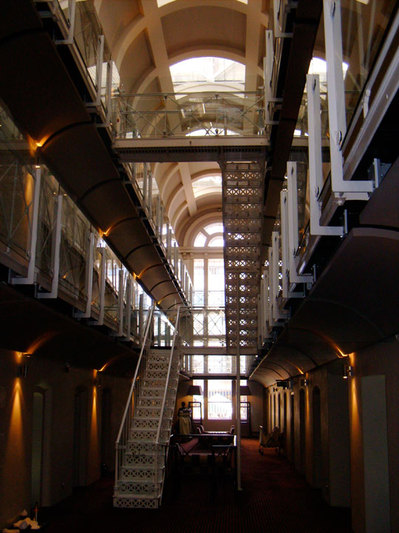 The old stairs and walkways really give the hotel the prison feel, which is a fun contrast from the lush carpet and furniture.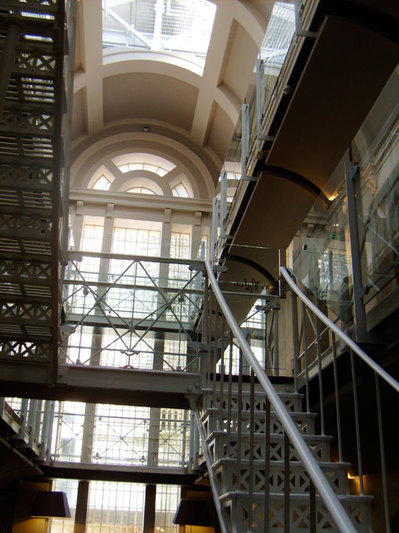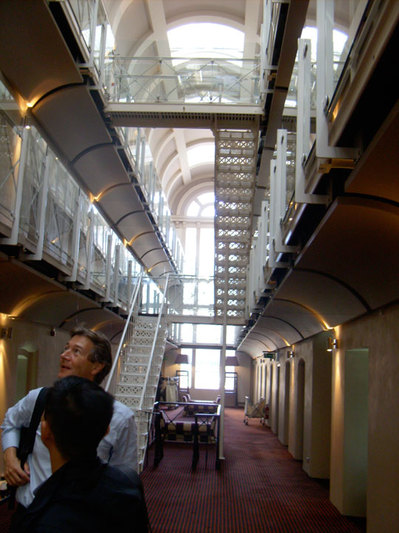 It would be nice if the plans for St. George kept some of the elements of what makes it unique.