From TechCrunch.com: Charlie Rose Face Plants To Save His MacBook Air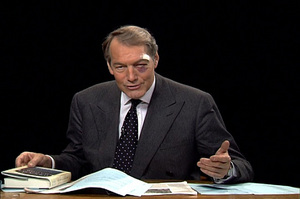 He was carrying a newly purchased MacBook Air and made a quick (but ultimately flawed) decision while falling: sacrifice the face, protect the computer. "In doing so, he pretty much hit the pavement face first, unfortunately," they said.

Luckily the MacBook Air survived the fall. "The Macbook Air is fine, he showed us the blood stains on it this morning.
That's some serious MacBook Air love shown by Charlie Rose.