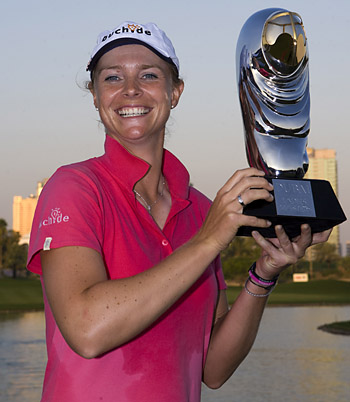 From dubailadiesmasters.com: Monke wins Sorenstam's final tournament by three shots in Dubai
I was reading the story about Annika Sorenstam's last tournament when I saw a small picture of the winner holding a trophy that looked like a giant thumb.
It turns out to be a sculpture of a woman wearing a burqa. It's ironic that women in tiny skirts playing the Western game of golf wins a trophy of a woman who's face is totally covered and wouldn't have the opportunity to play the game of golf.
Sorenstam unveils Dubai Ladies Masters trophy