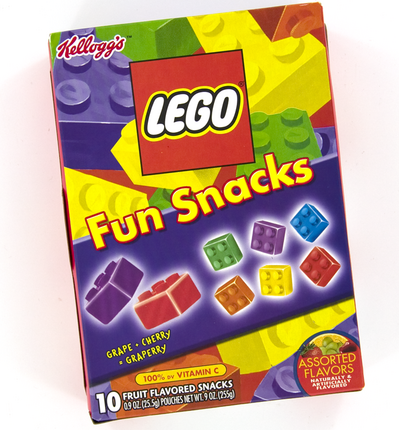 Kellogg's and Lego have joined together to create the ultimate in child culinary confusion- Lego Fun Snacks! Are they bits of hard plastic or chewy bits of near-fruit? Have fun teaching your kids what's edible and what's not!
In reality, these amorphous lumps of hardened goo barely look like Lego's. The bottoms are also just flat- no reverse, so you can't even snap two pieces together.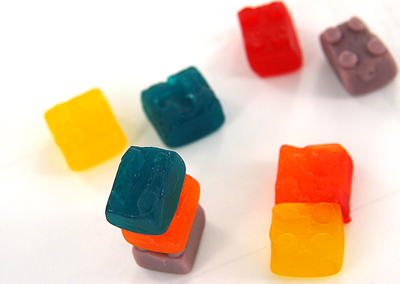 UPDATE: They're actually pretty good, but I wouldn't serve them up to kids as a healthy food choice. It's basically candy.