I was browsing some blogs for more Comic-Con news when I came across some photos of the Entertainment Weekly/SciFi Channel Comic-Con party. If he weren't carrying a sign with his name on it, I wouldn't have recognized Richard Dean Anderson, Macgyver himself.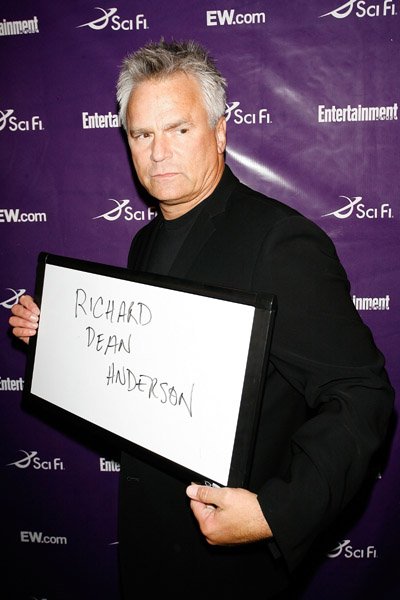 He's been more recently seen on Stargate, but I never watched it or it's spinoff.
As a side note, Richard Dean Anderson used to be huge in Taiwan. Every time you'd go into a TV/Movie poster shop, there'd be a zillion photos or posters of him there. He and Tommy Page had a huge following.