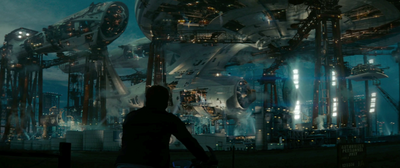 The Star Trek website has been updated with the first non-teaser trailer.
I am a little apprehensive about the movie when I watch the trailer. I realize that it's only a trailer, but the movie seems very un-Star Trek like to me. Star Trek was always about the interaction between the characters rather than phasers and explosions in space. That was more the realm of Star Wars.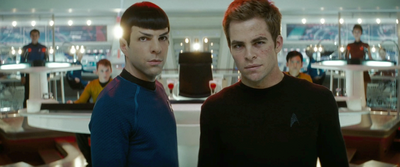 I'm more interested in seeing the classic characters redrawn and to see the actors and how they inhabit the roles, especially Zachary Quinto as Spock and Chris Pine as Captain Kirk than the actual story.