Virgil's Cafe on Diners, Drive-ins and Dives tonight at 10PM Food Network.
I have a guess about what might be on DDD tonight: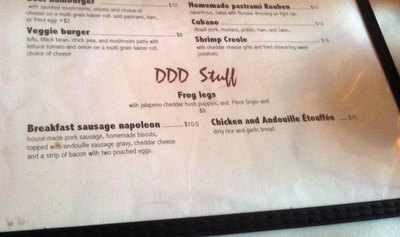 I was at Virgil's Cafe in Bellevue last Sunday for brunch and tried the DDD Breakfast sausage napoleon. It was delicious!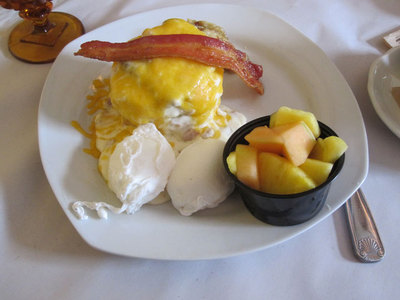 I noticed that since the last time I was there, the art on the walls had changed and the creepy clown painting was gone.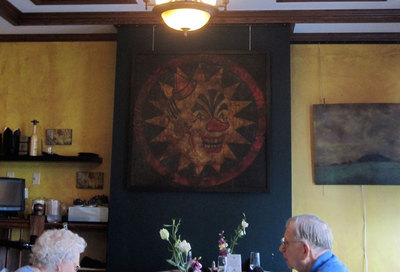 It was replaced with some smaller prints that I couldn't quite make out from where I was sitting. Not really an improvement on the clown.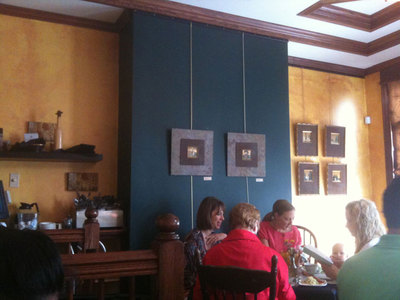 Cincinnati.com: Listings For All 7 Area "Diners" Shows Starting Tonight