It's tennis time in Cincinnati. This week it's the Western & Southern Women's Open. This is truly world class tennis with all the top players here. This tournament has come a long way in a few short years- from a Tier 3 tournament to a main event on the tour, just below the Grand Slams.
We went up to Mason on Wednesday and between rain storms saw Maria Sharapova play.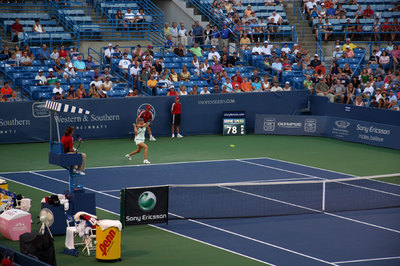 The great thing about watching tennis live is that you can focus on one player to watch how they prepare and hit their shots. I've been taking tennis lessons for years and I've been told that the pros will take 10-14 steps in between every shot. It's definitely true with Maria Sharapova. Her feet are constantly moving and hitting the court just like jackhammers. I've tried this before and I think I can do this for about 5 minutes max. Their conditioning is just incredible.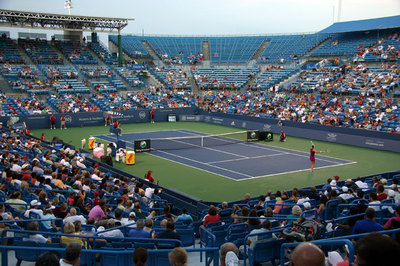 The facilities have gotten a facelift since last year with more seats and new luxury boxes on the western side of the stadium.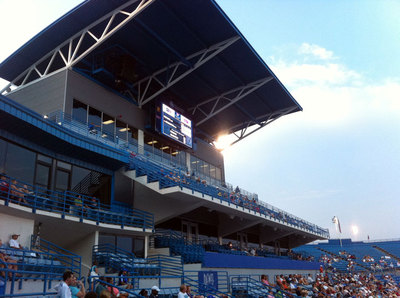 Underneath this, there's a new players entrance where fans can line up and watch players exit.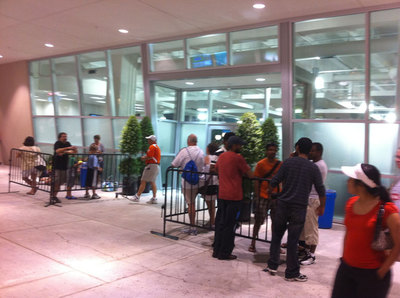 The finals take place this weekend and then the men's tournament begins. It's a great event and I highly recommend it.