UPDATE: The new 3G iPhones prices shown below are AT&T subsidized prices with a two year contract
UPDATE: New 3G iPhones with GPS. Otherwise, no other major surprises. A 16GB iPhone will now cost you only $299, an 8GB $199. At these prices, the iPhone should attract a lot of new buyers. But, the question that I have is whether or not the $299 16GB phone is worth the upgrade from my original iPhone. The main new features are 3G, GPS, and twice the storage capacity. I think this will be one of those wait and see situations.
The Apple Worldwide Developers Conference begins today in SF with Steve Jobs' keynote address. Big news expected is the announcement of the 3G iPhone and lots of new applications for the iPhone. I'm excited for the applications, but I'm afraid that once I see the new iPhone with all its new features, I'm going to be wanting one of those too.
The keynote is 1:00pm EST and I'll be following it through a live blog at Macrumorslive.com.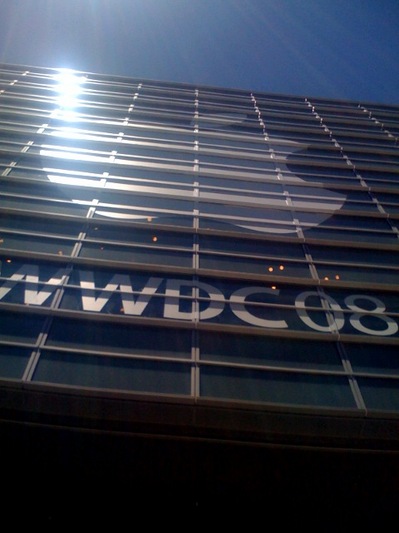 Thanks to my friend Doug who's attending the conference and who sent me this photo from his iPhone.
UPDATE: Saw this WWDC T-shirt. I love it!