From CNN.com: Obama T-shirts raise ire
The link above is for the CNN video of a bar owner who has made this Obama T-shirt.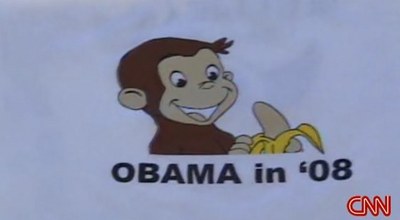 The bar owner, Mike Norman says that it isn't meant to offend- that he sees a resemblance between Obama and the monkey. "Look at those ears and the hair line", he says.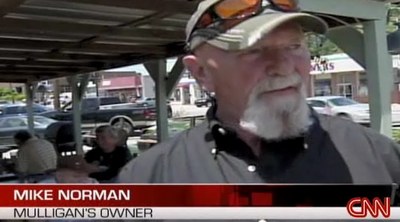 So, I wonder what would make it racist for Mike Norman? Maybe if he added a couple of Klansman, a noose, and a burning cross.
If you think the Obama monkey shirt is funny, how about this shirt instead?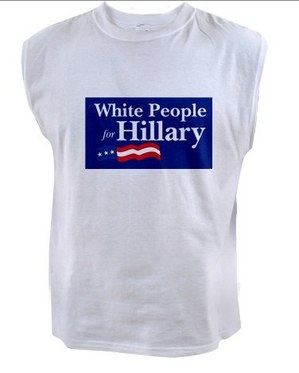 Buy it now at Cafepress!