If you're looking for something to scare the kids, the dog, or anyone with a brain in the lower 49 states, here's something for you!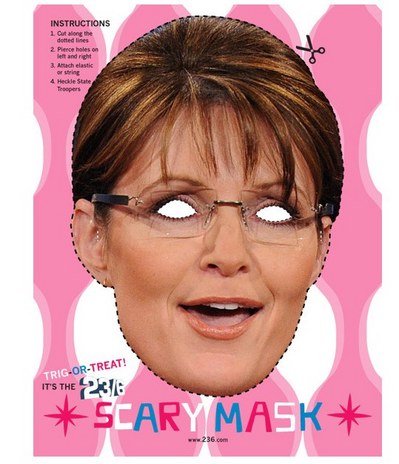 It's the Sarah Palin Scary Mask! ($150,000 worth of clothing not included)
UPDATE: Man, I may to take this image down because it's creeping me out every time I look at my own blog.