I've been running my own business since 1993 and I still can't figure out how companies can make money selling products this cheaply.
On slickdeals.net, I saw a deal from Mertiline.com- an 11-LED Adjustable Camping Light Lantern. Listed at $5.14, the price dropped to $1.99 shipped with a coupon code. Meritline.com is always on slickdeals.net, with incredible deals for cables and small electronic items. I placed the order for the light on February 11 and it arrived eleven days later- from Singapore!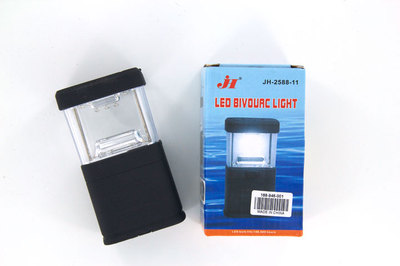 Inside the padded yellow envelope was a small box that contained lamp. The lamp was a little smaller than I had envisioned- not quite pocket sized, but not much bigger than my iPhone as shown in the picture below.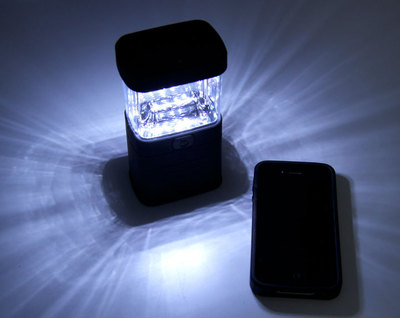 The lamp body has a slightly rubbery plastic construction that is not excessively cheap feeling, but probably wouldn't survive a drop on a hard surface. But most importantly the lamp works with decent brightness and is a nice little lamp for power outages, keeping in the glove compartment, or camping trips. It definitely exceeds my expectations for a $1.99 product.
This lamp has to be a loss leader for Meritline, but it seems like their entire catalog is full of loss leaders. With free shipping it almost begs someone to buy just this one item. And how can you make money just shipping this one item from Singapore for only $1.99? I weighed the lamp with packaging and it would cost around $2.70 just to ship it anywhere in the U.S. Shipping from Singapore has to cost nearly nothing since there has to be at least some cost for making the item. In my mind, it really doesn't add up.
Since Meritline has been around for 16 years, they must have figured out a way to make it work. That this is not just a case of losing money on every product, but making it up in volume.