Just bought my Christmas tree at Findlay Market. Nothing like being around a lot of Christmas trees to get you into the holiday spirit. Prices are good, the volunteers are very friendly and helpful and it's for a good cause.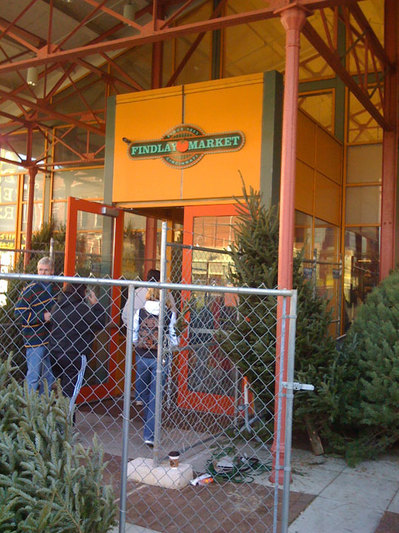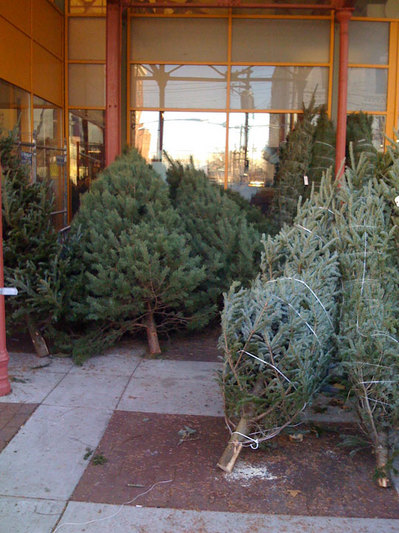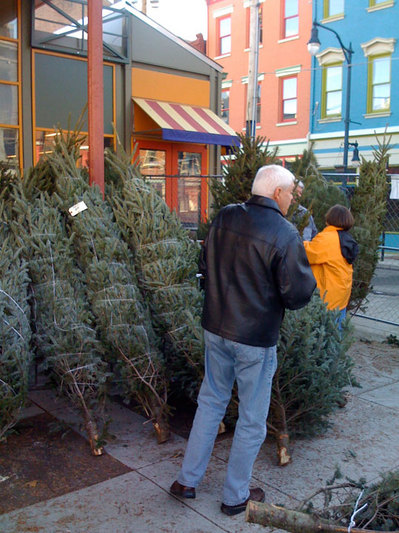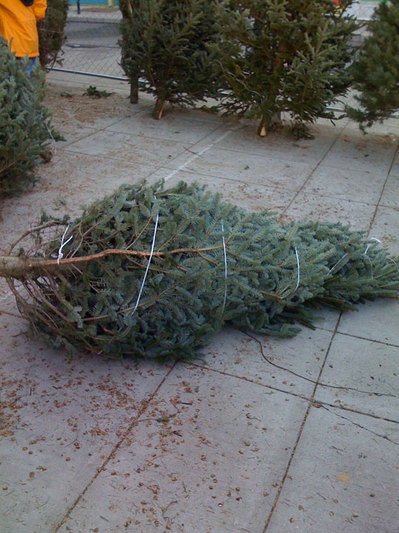 This is the tree that I ended up buying. I'll post a picture once I have it up and decorated.
From the Findlay Market website:
StopAIDS Holiday Tree Sale at the Market
StopAIDS, the greater Cincinnati's only AIDS service organization providing 26 years of service to the community, will once again sell top quality, freshly cut Ohio Christmas trees and undecorated wreaths at Findlay Market every Saturday and Sunday. The event supports an important local cause and offers shoppers beautiful, long-lasting Christmas trees at a great price. Several varieties of trees and many sizes will be offered. The Christmas tree lot is at the Elm Street entrance to Findlay Market. StopAIDS volunteers will sell trees every weekend until December 21, 2008. 100 percent of the proceeds from the tree sale stay in Cincinnati to provide services to people living with HIV/AIDS and to provide prevention education and testing throughout the area.

The trees for sale include:
Scotch Pine
Frazer Fir
Douglas Fir

Trees range in size from 3.5 feet to 10 feet tall.