With the weather being cooler now, if you're looking for a nice outdoor spot to grab some food and beer, I recommend the Cabana on the River.
The Cabana on the River is west of downtown Cincinnati- about a 15- 20 minute drive along the Ohio River. It was a popular spot the night we visited in May.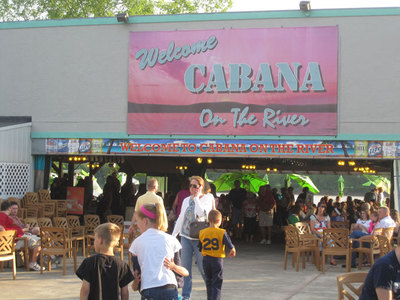 It has a fun vibe, starting with the artificial palm trees sprouting up near the parking lot.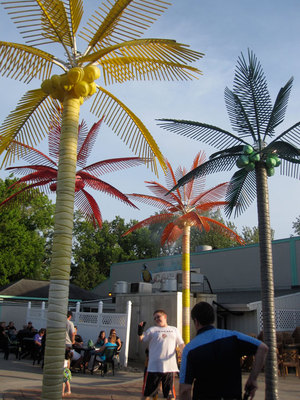 The restaurant is quite large with both a covered indoor area and a large outdoor deck. The indoor area is covered, but still feels very open. Lots of large long tables that are perfect for large groups.
The downside to being outdoors is that is that people can and did smoke anywhere in the place.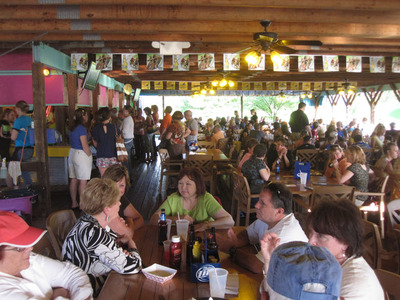 There was quite a long wait for an outdoor table that night we went so we staved off our hunger with a soft pretzel that we ordered at the bar.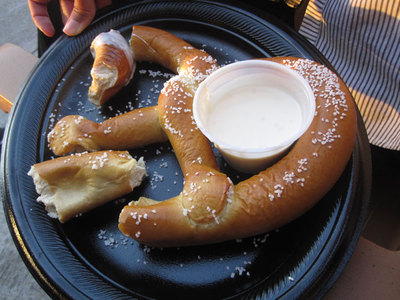 It is definitely worth the wait for a table on the deck. There's a great view of the Ohio River from the deck. It's very peaceful this far from the city with trees lining the river. The only reminder that you're near a large city is the occasional barge that floats by.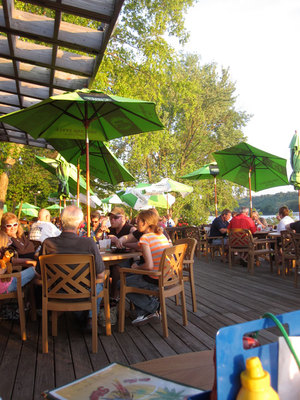 This was by far the best outdoor seating I've had in Cincinnati.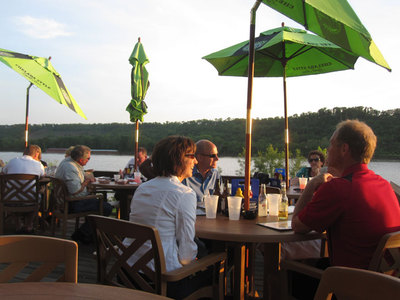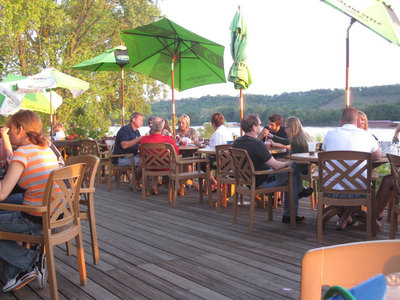 This is the insanely large Certified Angus Beef chuck burger. I asked the waitress and she said it was 3/4 of a pound of meat. For size, note the iPhone next to it.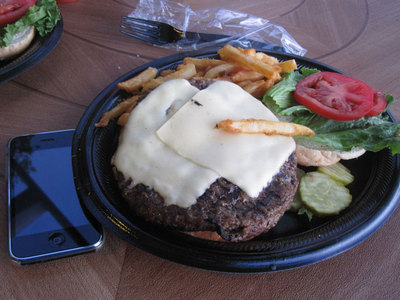 The burger was so large, I ended up tossing a few scraps to the cat that came to visit us while we were eating.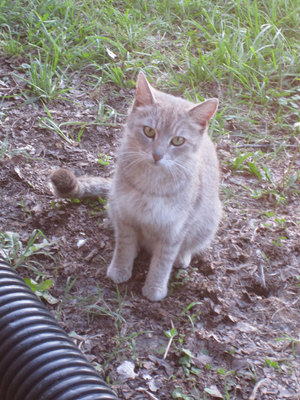 After several leisurely enjoyable hours we left, finding the trees had turned to neon. We'll definitely be back, not so much for the food which is adequate, but for the atmosphere and the view.