Here are some photos that I took at the opening of the Shepard Fairey Supply and Demand Exhibition at the Cincinnati Contemporary Arts Center. Unfortunately, no photos are allowed on the exhibit floor, but I managed to squeeze off a couple. 🙂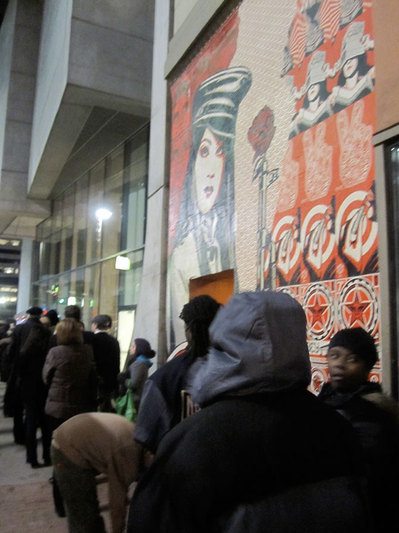 Waiting in line to enter the CAC. The line was even longer when I left.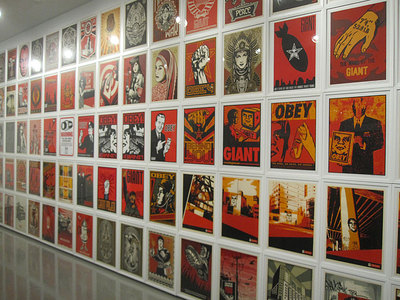 This wall of prints is stunning. People just stare at this wall, mesmerized.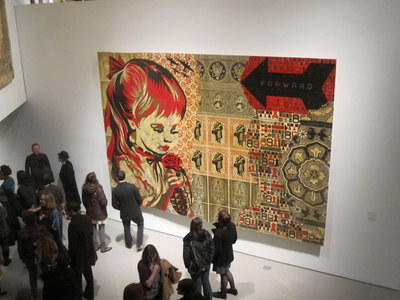 War by Numbers was one of my favorite pieces at the show.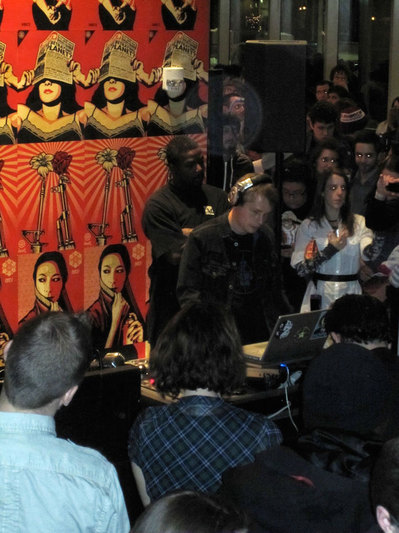 Shepard Fairey DJ'ing a set. Must have been a little weird for Fairey because most people weren't dancing, just standing, watching, and taking pictures.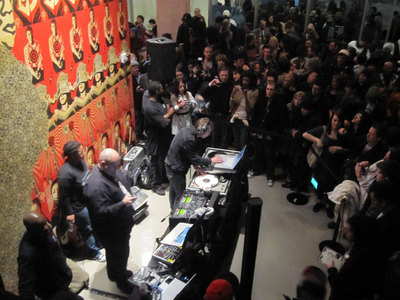 Someone tagged a fire extinguisher in the Chipotle on Fountain Square.