The Obama Presidential Inaugural collectible you've been waiting for- The Chia Obama
. Available in two styles, Happy Chia Obama and Determined Chia Obama.
Growing an Afro on President Obama just seems a little undignified. Amusing, but undignified.
Buy Chia Obama now at Amazon.com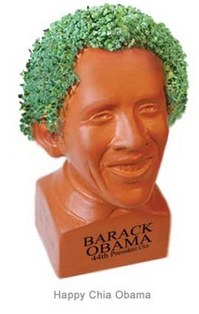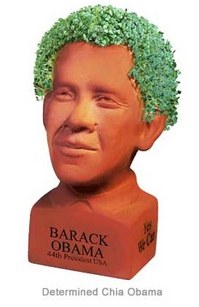 UPDATE 1/20/09: Not due to ship until April 1st!
UPDATE: You know, I think I might actually get one of these. I've never had a chia pet and this looks like it be fun to photograph and blog about. Sure beats growing hair on Chia Shrek
. At least Obama's supposed to have hair. So, stay tuned for some fun future Chia action!