Cincinnati.com: Shepard Fairey mural painted over after objections
This is over in Covington, KY, 242 W. Pike St., in the middle of the Covington Arts District.
From this: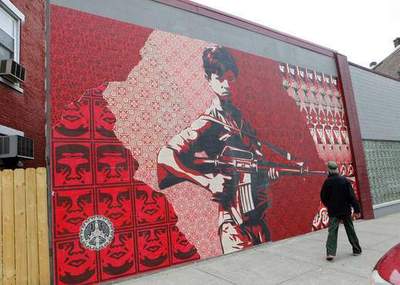 to this: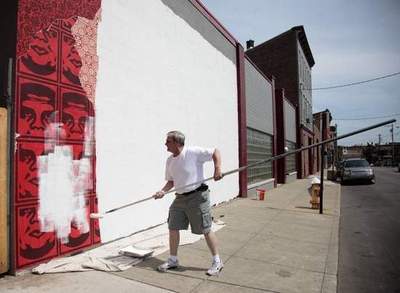 From the article:
Michael A. Claypool, who owns the building and the business, said Thursday about the mural, "We had no clue what they were going to put up. When it went up, we were the first to think it was offensive."
My reaction:
Know what you're getting into when you volunteer your building for artwork. My first reaction was that Shepard Fairey probably should have chosen a more appropriate image if he knew that there was a school nearby. But, thinking about this more, is the image really offensive? Isn't art supposed to provoke some kind of thought or discussion. Like, why is this Southeast Asian child carrying a gun? Painting over things won't make issues in the world go a way.
UPDATE: Here's more information about the image, Duality of Humanity 4.