I went to It's Just Crepes on Court Street here in Cincinnati on Saturday. I've been meaning to go for a while and this weekend's beautiful weather provided the perfect opportunity to enjoy one of their crepes outside.
They serve both savory breakfast crepes and sweet ones. The savory crepes sound good, but it's hard to resist the dessert like qualities of a sweet crepe! I had a Nutella and Banana crepe while my sister had a "It's Just Fruit" crepe with mixed fresh fruit.
Here are the crepes being made. The staff was very helpful in suggesting crepes to try out.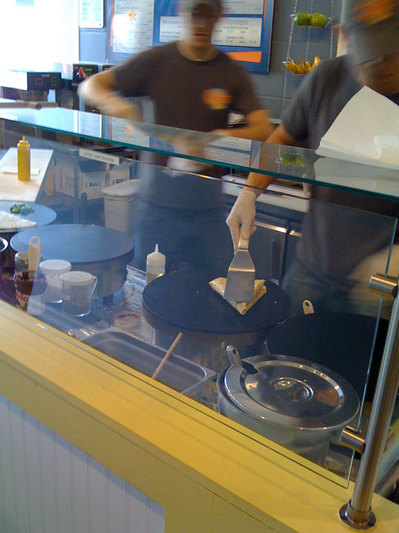 The interior is simple and clean with some table and counter seating. There are more tables on the left outside of the picture, but people were sitting there and I didn't want to intrude on their privacy by taking a picture of them and putting them on the blog. We sat outside at one of the three cafe tables that face Court Street.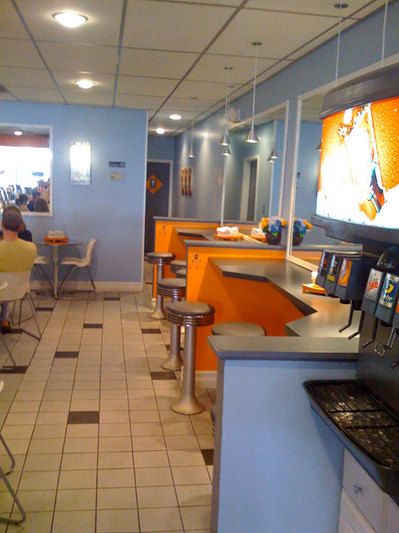 The Nutella and Banana crepe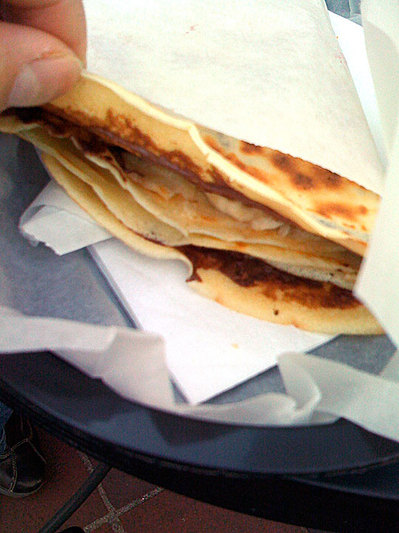 The "It's Just Fruit" crepe.
We got two different crepes with the intention to share, but the crepes are folded into a triangle and wrapped in paper for non-silverware eating. I'll just have to keep going back to try out the different crepes.
I highly recommend It's Just Crepes. And it's now open Sunday mornings. It's great to have more weekend downtown breakfast options!