From ObeyGiant.com
Lance Armstrong is back training for this years Tour De France. For one of the "Triple Crown Events", the Giro d'Italia, he is going to be riding a Shepard Fairey Designed Trek Madone Bike and Giro Helmet.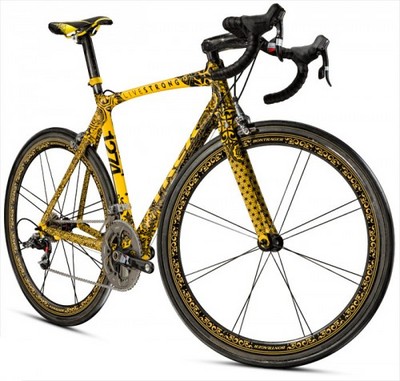 Here's a picture of the
Lance Armstrong wearing the helmet before Stage 7
.