From the TimesOnline: Man stabbed while waiting to buy Grand Theft Auto IV
By 11pm, about a hundred people had gathered at Gamestation in Croydon, South London, when a 23-year-old man standing in the queue was stabbed several times by a passer-by.

Later, an 18-year-old man was mugged in Leyland, Lancashire, soon after buying a copy of the game for £40. Two robbers punched the victim to the ground and then kicked him, shattering his nose and jaw, according to the Manchester Evening News. They snatched the game before running away.
Getting caught up in crime while waiting to buy a game where you commit crimes. Interesting.
The NYTimes.com has a pretty rave review of this game. And lots of advertising. Though, I'm not exactly sure what they're advertising in the ad below.
It looks like crime does pay.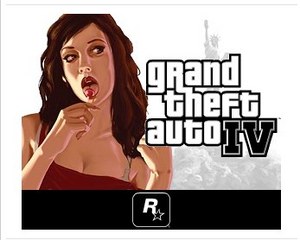 I've grown up playing video games, but I've never played any of this series. Not really a fan of crime, but the high level of interactivity intrigues me.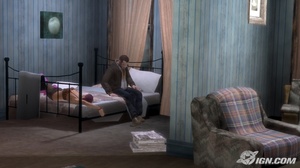 However, the level of interactivity in this picture is probably a little more than you need.