From WWTDD.com: TYLER EXCLUSIVE – THE CAST OF GI JOE
When I heard that they were making a live action GI Joe film, I wasn't quite sure what to expect. But, after seeing the cast photos on WWTDD.com, I'm convinced that this movie is a GOOD thing. I have no idea what this movie is about and frankly I don't really care!
Now, my biggest problem is trying to figure out who to root for and how to tell who fights for which side.
Here's Scarlett, a member of GI Joe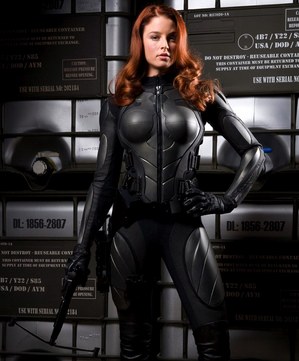 and here's the Baroness from Cobra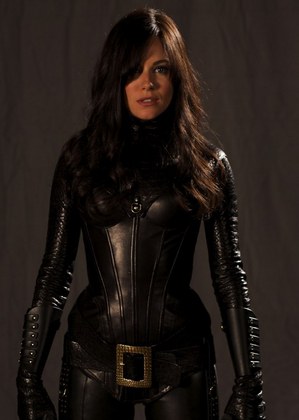 I guess pleathery S&M outfits makes you evil, while lots body armor and a… ummm breastplate makes you good.
But to me I see Ice Cream and Candy. Who cares about good and evil?
Oh, and there are guys in the movie. I'm just not posting pictures of them.
For the rest of the pictures visit:
WWTDD.com: TYLER EXCLUSIVE – THE CAST OF GI JOE