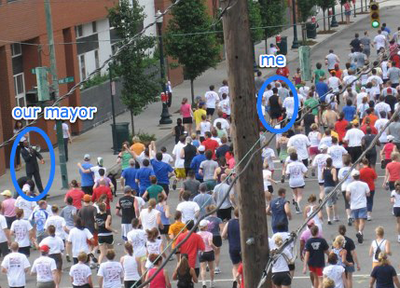 I ran the Over the Rhine 5K on Saturday morning. It was quite hot, so the dark outfit probably wasn't good for me or Cincinnati's mayor, Mark Mallory.
Does Mark Mallory own anything besides a suit? It's 10am on a Saturday morning!
The original of the picture above is from the Cincinnati Blog.