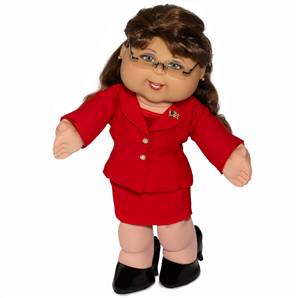 From MSNBC.com: Sarah Palin becomes a Cabbage Patch Kid
Four one-of-a-kind Cabbage Patch Kids dolls crafted in the likeness of presidential candidates Barack Obama and John McCain and vice presidential candidates Joe Biden and Palin will be auctioned on the eBay.com Web site.
Yes, I'm anxiously awaiting to see what the other dolls look like. Those are some serious cankles on the Sarah Palin doll.
UPDATE: Found a picture of the Barack Obama and Rush Limbaugh John McCain dolls. But, no Joe Biden. Where are you Joe?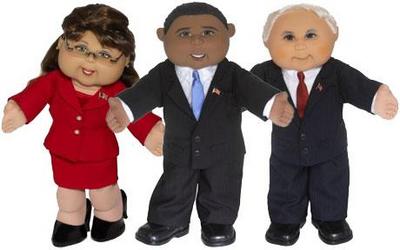 UPDATE 2: Found the Joe Biden doll!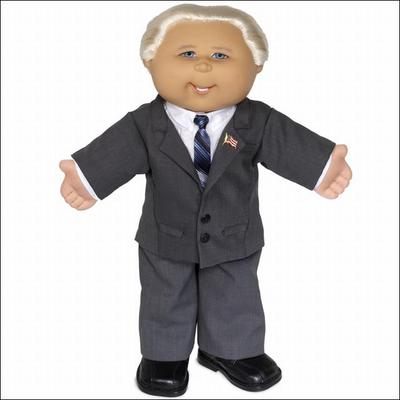 That hair is hilarious!