Here are some photos from Ayutthaya, an ancient capital of Thailand. Ayutthaya is about 50 miles north of Bangkok. The capital was moved from Ayutthaya after falling to the Burmese during a war in the 1750's.
Wat Mahathat
We joined a day tour to see Ayutthaya and only had about an hour here. Spectacular ruins of temples of Cambodian, Thai, and Burmese styles are everywhere and we were not able to see everything. One thing you notice is that nearly every Buddha statue is destroyed with the heads and arms chopped off. Most were looted and sold to collectors of ancient artifacts.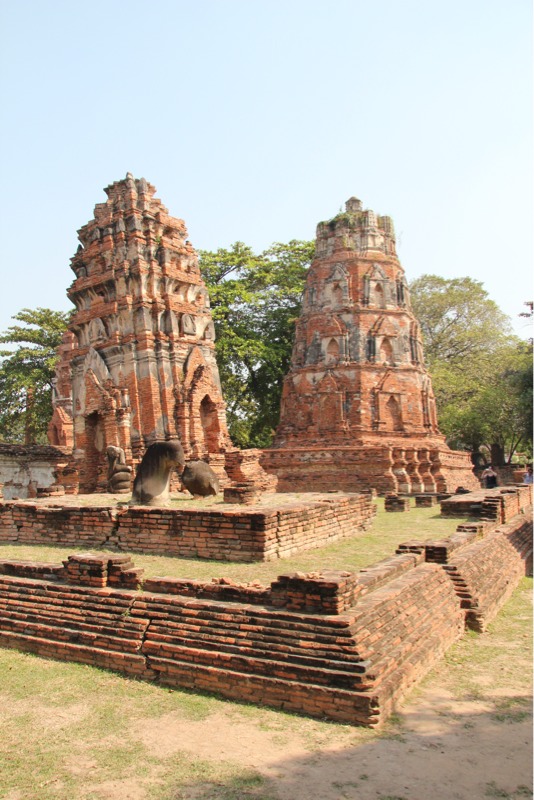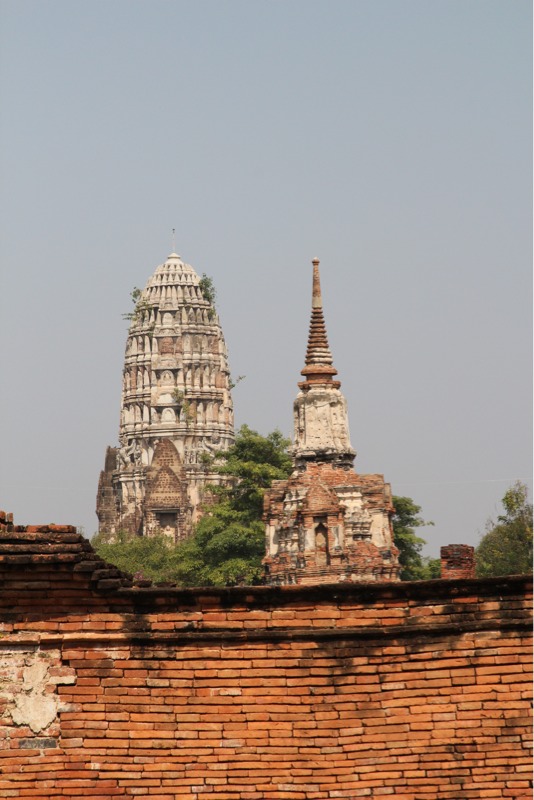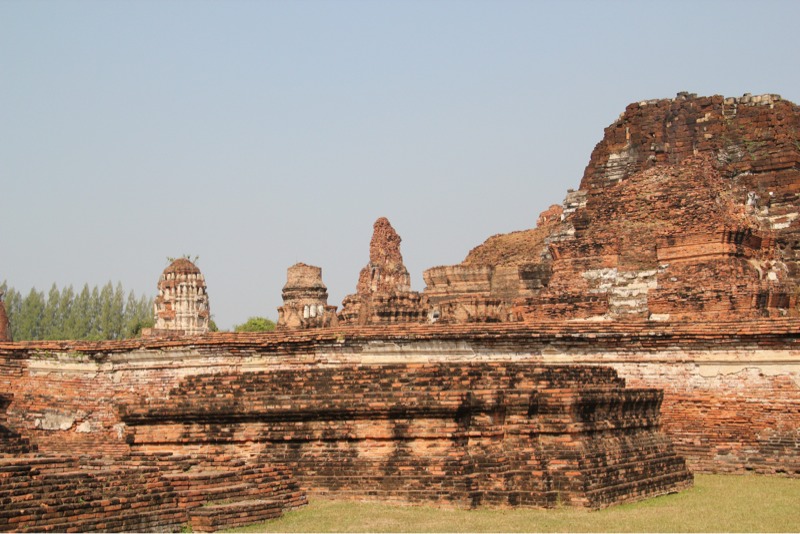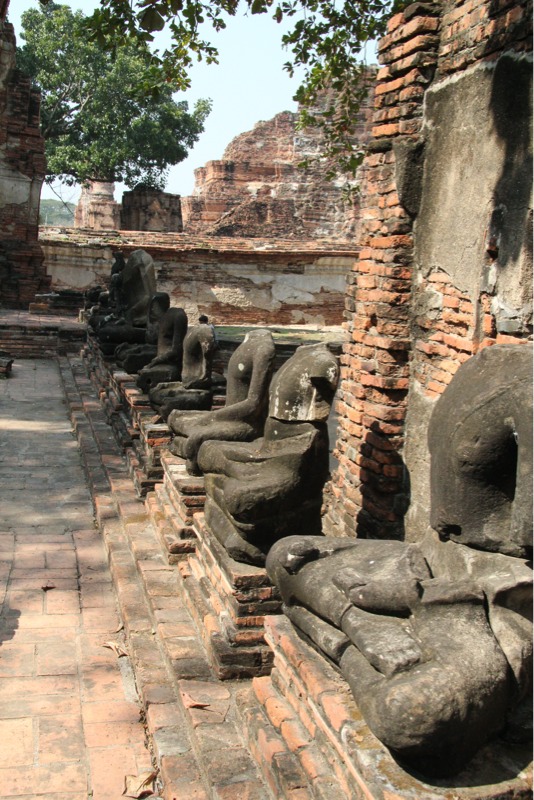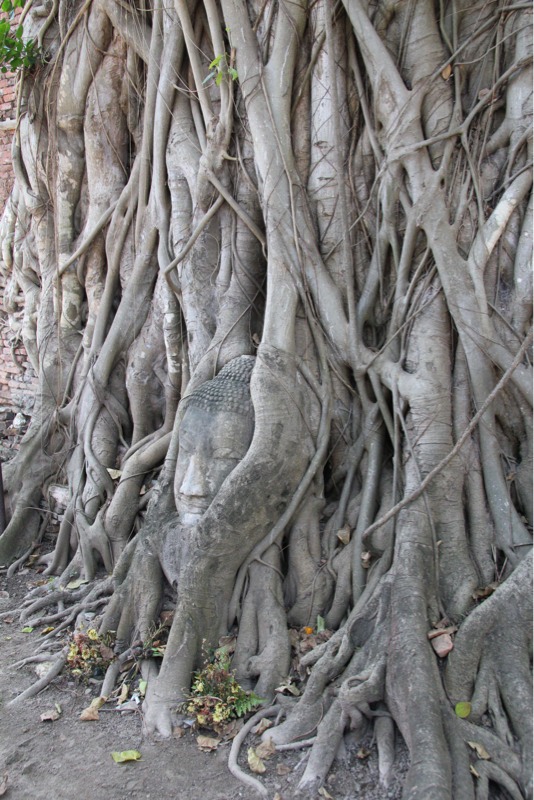 Here is a Buddha head that was picked up by the roots/branches of a tree and lifted up from below the ground after it had been buried. The Thai people consider this spot a very spiritual place
Reclining Buddha
Here is a rare outdoor reclining Buddha- one of the largest in Thailand. Most reclining Buddha statues are enclosed inside a temple.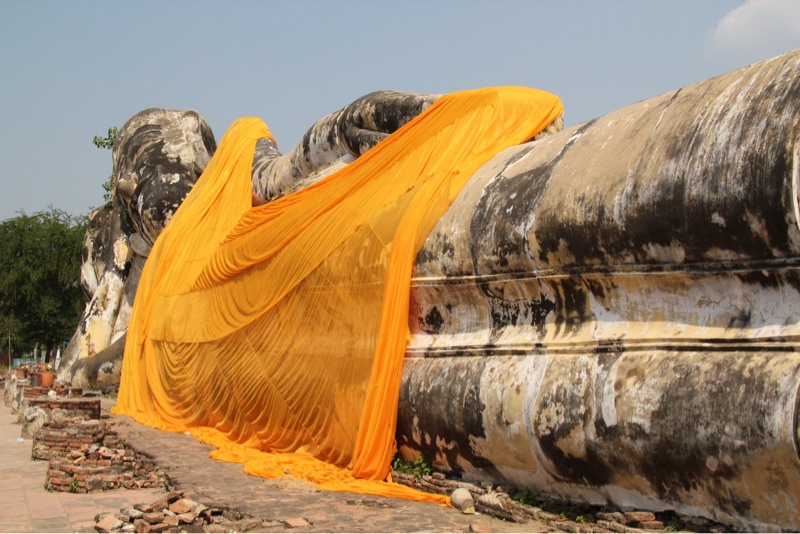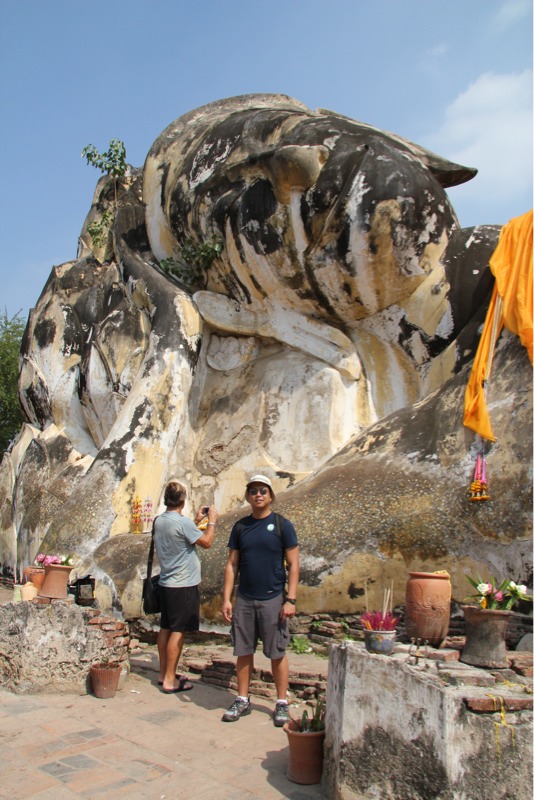 Here is a picture to show the scale.