The Western & Southern Masters Tennis tournament is taking place this week in Mason. My sister and I took off work and headed up for yesterday's day session. If you are able to go during the day, the day sessions are packed with tennis. You'll tire from the sun long before the tennis ends. Lucky for us, we sat in the shade for most of the day. During our session, we would have seen the top four seeds play if not for Roger Federer's opponent withdrawing due to injury.
Here's top seed Rafael Nadal serving.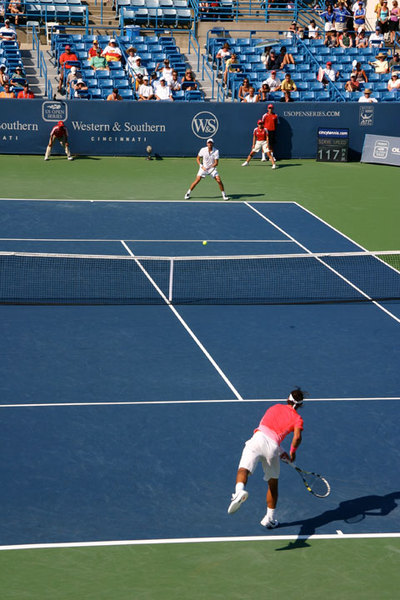 Rafael Nadal hitting one of his incredible forehand shots.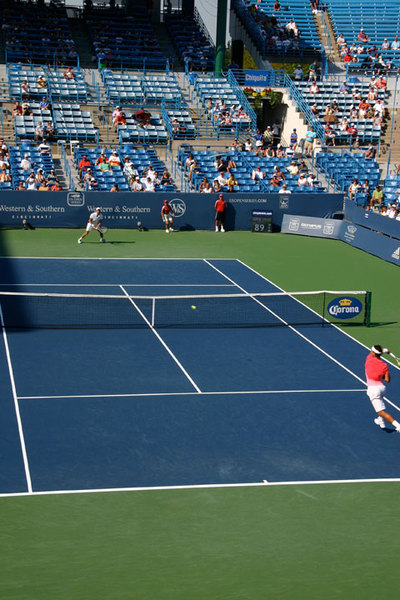 Rafael Nadal lining up a shot.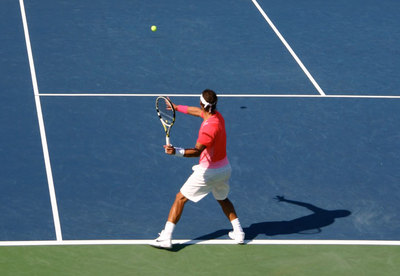 The crowd managed to find every square inch of shade in the stadium.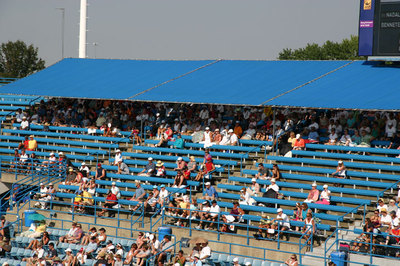 This is Novak Djokovic serving during his match on the Grandstand court. The Grandstand court is much smaller and more intimate than the Stadium court. It's open seating all the way down to the edge of the court. Watching professionals play at close range is an incredible experience. The amount of power and spin the pros use is unreal.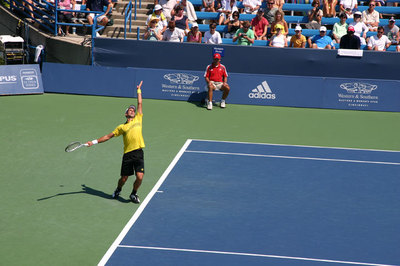 After matches on the Grandstand court, players have to walk through the crowd to get back to the locker room. It's one of the best chances to get an autograph.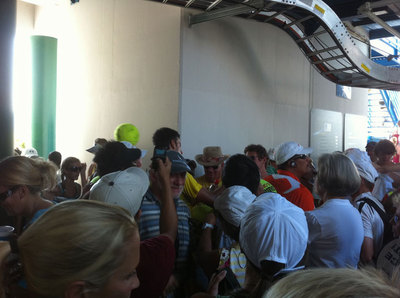 But, if you're lucky enough to get an autograph, it may look like this: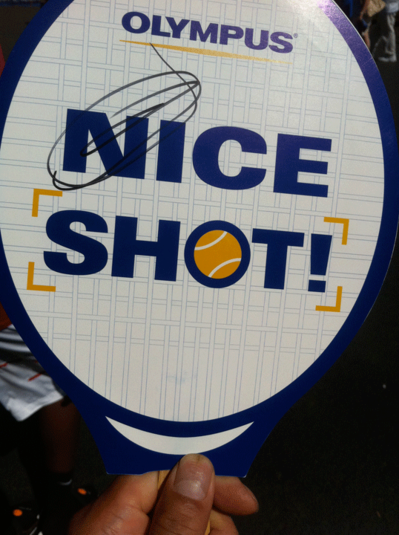 If you look closely at the blob, it says "Novak Djokovic". I'm sure my sister, who got the autograph will be treasuring this for the rest of her life.
This tournament is one of the jewels of Cincinnati. It's world class tennis in a more relaxed intimate environment.