The Grand Palace is the must see destination in Bangkok. It's a little overwhelming when you first see it, a visual overload of colors and shapes.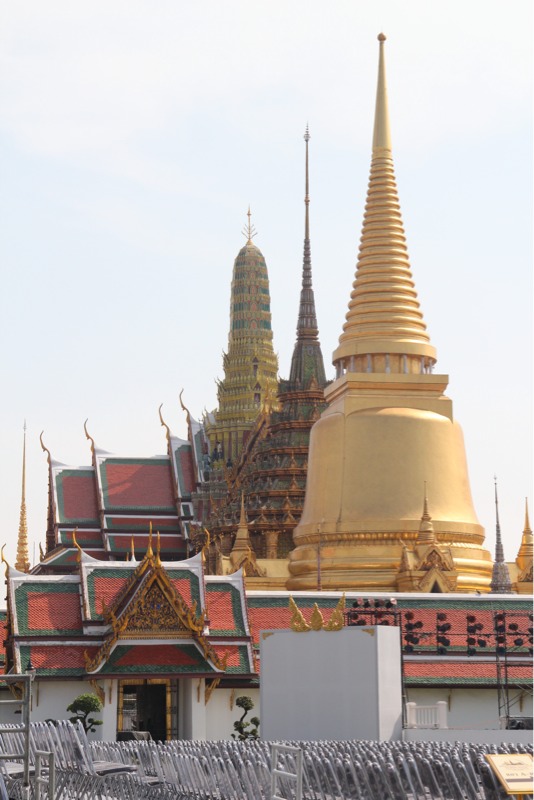 Temples at the Grand Palace.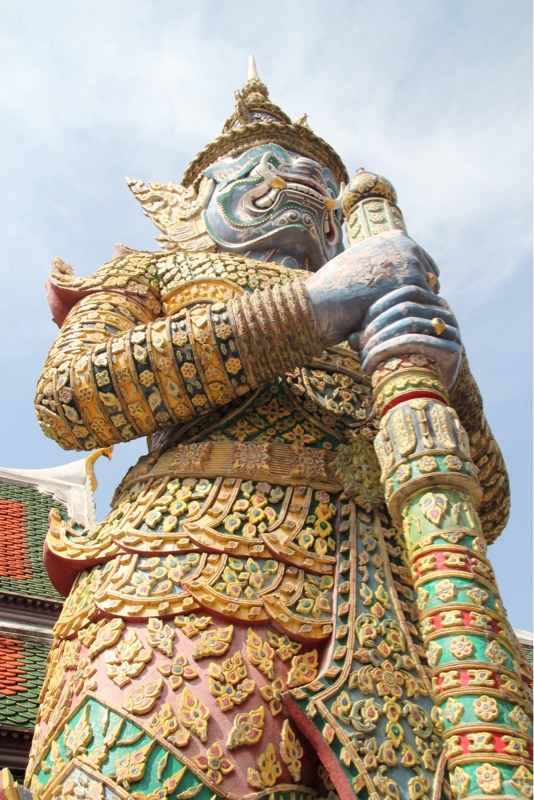 Gigantic statues guard the palace.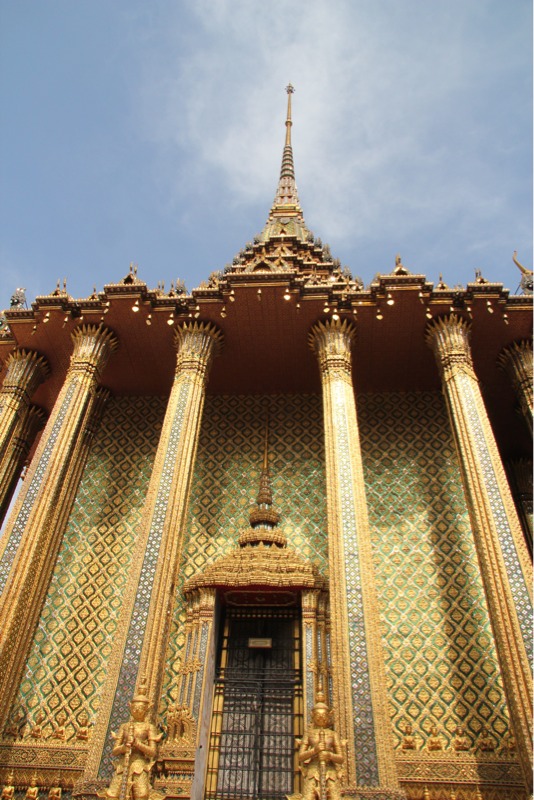 Closeup of a temple.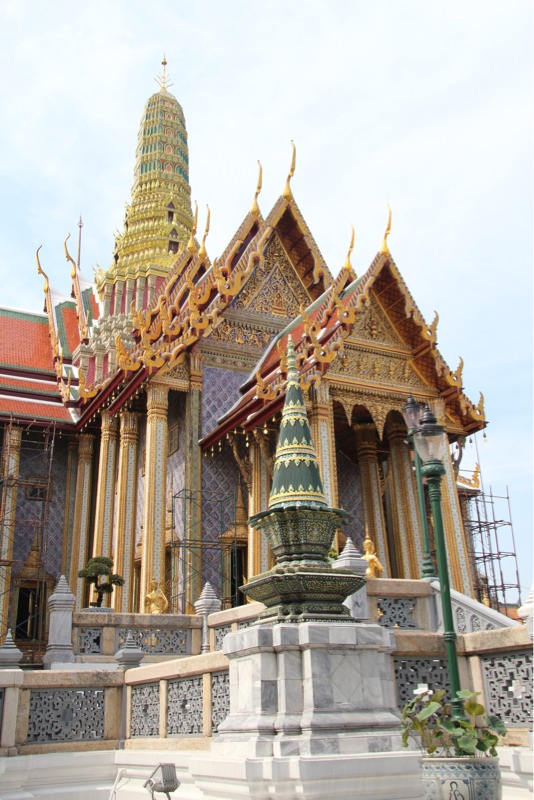 This is just a taste. Unfortunately with sporadic and slow Internet it's hard to get pictures uploaded.