Here's Michael Phelps wearing his 8 gold medals on the cover of Sports Illustrated.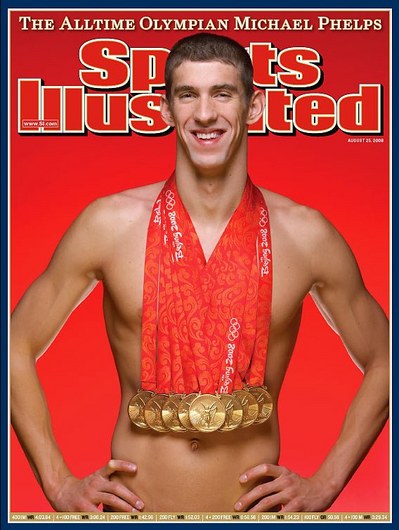 There is no Mark Spitz post Olympics Sports Illustrated cover of him wearing his seven medals because of the attack on the Israeli athletes at the Munich games.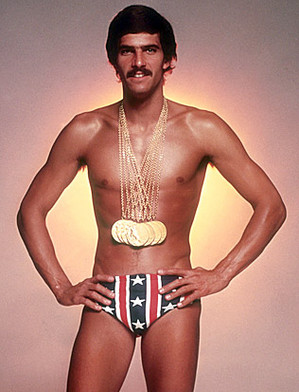 I had a black and white version of this picture earlier, but it didn't capture the awesomeness of the '70s like this picture does. Pornstache, gold chains, red, white, and blue swimwear. That pretty much sums up the whole decade.