ThinkGeek.com: Star Wars Lightsaber Popsicles
Websites that have fake stories for April Fool's Day are generally pretty lame. ThinkGeek.com is an exception. They've been creating great geeky fake products that you can't order. Sometimes they're so good they actually end up being made. Star Wars Lightsaber Popsicles is one that I see being made in the future.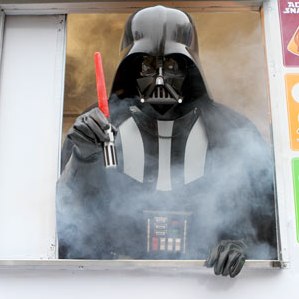 UPDATE: Just watched the video ad on the website. Pretty funny.

In a close second is the PLAYMOBIL (TM) Apple Store
Check out the Apple Store commercial in the link!