Pictures from Obeyclothing.com
Shepard Fairey's in town and art is starting to pop up! The grand opening of Shepard Fairey's Supply and Demand Exhibition is Friday at the CAC.
Story at Cincinnati.com
More Photos:
OMGPosters.com: Shepard Fairey Hitting The Streets In Cincinnati
TheNobleVisions.com: Shepard Fairey ~ A HDR Photographic look at the four initial murals in Cincinnati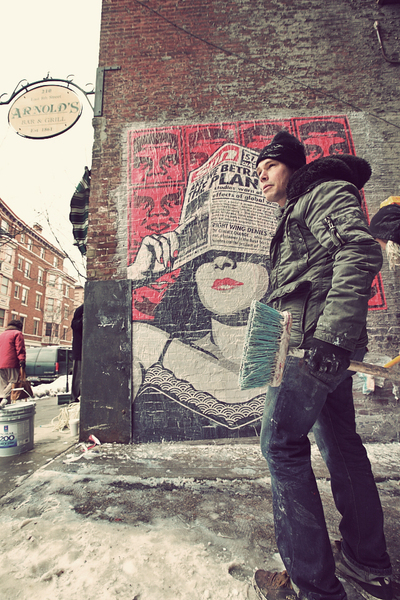 Shepard Fairey next Arnold's.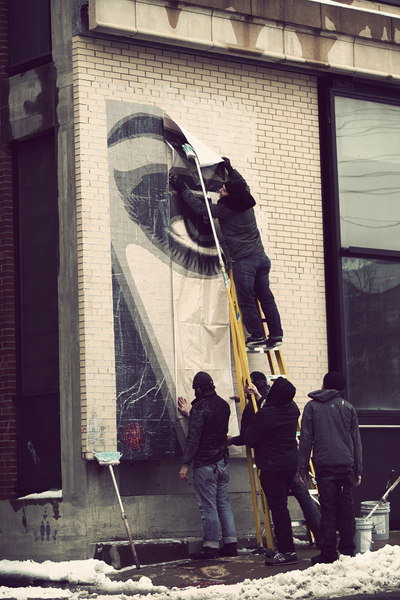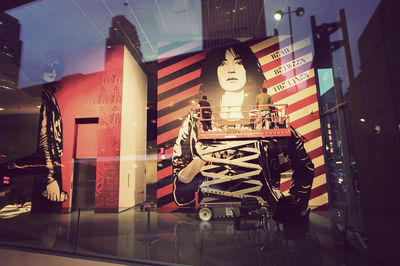 Mural inside the CAC